New Application of Torque Screwdriver
Easily customize from 0.1~18Nm with small MOQ; Sloky is your answer of torque screwdriver
We are exploring all possible application of our Torque adapters from 0.1~18Nm.
If you have any idea, please feel free to contact with us.
We are willing to provide solution and samples.
Our MOQ for customization of mass prduction is from 300~1000pcs depends on the design and application.
Below you may also find some application we have done and we look forward to hearing from you.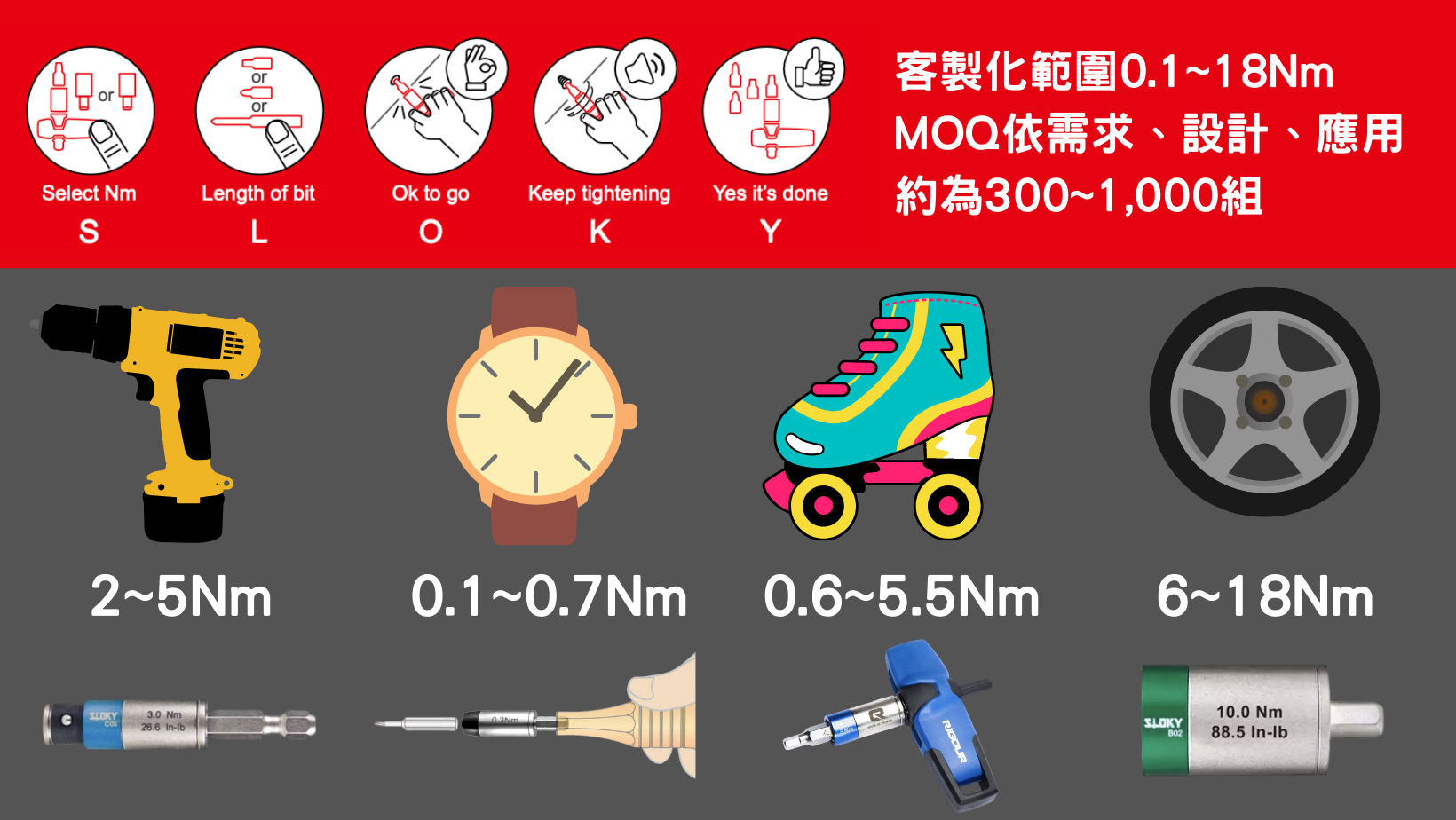 ---
Best Sale
New Application of Torque Screwdriver | CNC Machine Torque Wrench Supplier - Sloky
Sloky, the only and smallest "torque adapter" with multi-national pentents is one of the prime New Application of Torque Screwdriver |torque wrench suppliers located in Taiwan since 1979.
0.1~6mm torque screwdriver & torque driver set designed for CNC cutting tools of machining, lathing, turning, and milling parts. ISO9000 and ISO14001 authentication and QC080000 RoHS certificate from ECCB for our quality assurance.
Sloky has been offering customers precision screwdriver with torque control since 1979. Both with advanced technology and 37 years of experience, Sloky ensures each customer's demands are met.
---